Keep up with us!
Check out our upcoming workshops & more!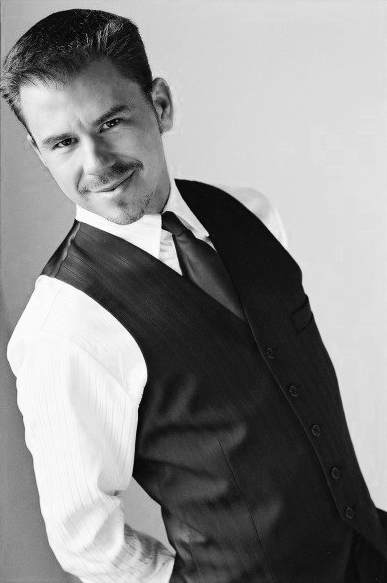 Founder of latinesque
Meet Warren Eaton
For over 25 years, Warren has been a a professional instructor, dancer, performer and choreographer. Warren he began teaching "American Style" Ballroom and Latin in 1993.  And since then, dance has taken Warren all around the world, from England to China, as well as, competed globally at an international level.
It is his true passion and he is excited to share all of his knowledge with you.
Regarding the 'Ladies Latin Formation' class- "So much fun – don't worry about having a partner 🙂
Just show up and have fun! Meet an amazing group of people."
– Liann
"Warren's experience in ballroom shows as he can fix the little things to make a great dancer. He offers classes that will suite anyone's skill and comfort level. I took a few months of Warren's classes and my posture was fixed :)"
– Hayden
"Warren provides a fun atmosphere no matter what your dance ability is when you start. I personally have learned so much from his instruction. If you've always wanted to learn how to dance or are an established dancer that wants better techniques, I highly recommend! Love attending classes at this studio."
– Maria
"Warren is a fantastic instructor who is professionally trained and has mastered the skill. He knows how to adjust the level for each student and he helped me to get back into dancing with ease after 30 years of absence. His group classes are so much fun every time with endless laughter. His private lessons are instrumental in getting the details right and push myself to the next level. From social dance to competitive dance, he can guide you to the right path. His happy and warm personality has created a great community to belong. Not easy to find such a great teacher like Warren and I am so blessed that he is right here in Kelowna!"
– Tomomi
"We have taken Warren's classes for years and always appreciated his input into each couples practise . Warren also encouraged people to video what he had taught at the end of each lesson. Warren is enthusiastic and this comes across in each lesson. He is an excellent dancer and teacher."
– Suzy T. and Dick W.
dance in a variety of ways
Our Style Options
Latin and Ballroom dance doesn't just come in one style. There are three different styles to learn and that's why Latinesque offers choices. Warren understands some of you may only be interested in dancing socially, while others are looking to dance competitively
International Style
Common in competition, International style derives from the "English" form of partner dancing. It's the perfect follow-up for American Style.
American Style
Known as the most common style for social dancing, American Style is great for entry level dancers or those looking to finesse their skillsets.
Club Style
Club style is for those that want to experiment with their dancing and get a little groovy. Think similar to Patrick Swayze in Dirty Dancing.
Class options
Learn to dance in a way that is comfortable for you
Group lessons
Learn to dance with a group of students who are at the same level as you! It's designed to teach you the basics while having a lot of fun and learning from your classmates too.
Private Lessons
Take advantage of having our Latinesque dance instructor all to yourself! Warren can help you get looking confident and smooth at a much faster rate with one-on-one time.
Please Call: +1 250 863 6349
Or Email: warren@latinesque.com
Facebook – Latinesque Ballroom and Latin Dance